Address
255 E. Third St.
P.O. Box 414
Herscher, IL 60941
Phone
(815) 426-2262
Parsonage
(815) 421-4048
Email
trinityher1@comcast.net
Pastor
Reverend Rodney Serbus
trinity.pastor@comcast.net
Deaconess
Phaedra Serbus
trinity.deaconess@comcast.net
Preschool Director
Sherri Orr
Preschool Times
8:00 AM – 11 AM Monday-Friday
Service Times
Saturdays, 5 PM
Sundays, 8:30 AM
Sunday School and Adult Bible Class
Sundays, 9:45 AM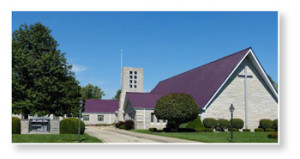 Holy Communion is celebrated on the 1st and 3rd Sundays of the month (and the Saturday before). On the 2nd and 4th Sundays of the month, there is a children's message during the service.
Brief History: Founded April 9, 1909 member Lutheran Church Missouri Synod.