Welcome to the visitor's page for the Village of Herscher website! As an established and growing community , Herscher has a lot to offer: good schools; prosperous businesses both large and small; beautiful churches and helpful organizations. Overall, Herscher is a friendly town with residents from all walks of life.
Whether looking for a great place to settle down and raise children, or just wanting to escape the normal city lifestyle, you'll receive a warm welcome from the close-knit community at Herscher, IL!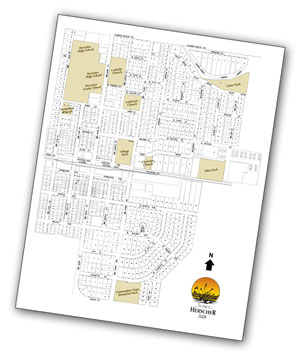 Download Our Village Map
Click on the image shown on the right to download a PDF(216 KB) of the village map if you need directions while visiting Herscher.
Calendar of Events
Take a look at the 2015 Calendar of Events
Village Residents
We ask for your continued cooperation on the following Village of Herscher regulations and procedures.
Village Officials
From contacting the mayor to finding the number for the Herscher Fire department, please visit the Village Officials web page for all of your village questions.
Thanks again for coming to visit!